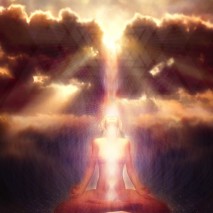 We welcome Jake Kobrin and Robert Donaghey to our Visionary Artist roster!
These two artists have vastly different styles, and yet each communicate principles of transformation and self-awareness throughout their artwork.  Jake Kobrin's art is raw, physical, and visceral in his use of pencil, pen, inks, paints and complex layering, while Robert Donaghey's works are similarly complex but highly-refined and precise digital creations.
Jake Kobrin is a young artist in the Visionary Art community, so be sure to check out his Facebook albums and send him some support!
Robert Donaghey has shared his digital artwork across the internet for many years.  His works are easily recognized by those in the metaphysical and healing arts communities, as they have often been posted again and again as reference points to esoteric and spiritual ideas.  Please explore his beautiful website linked at the bottom of his biography.
View Jake Kobrin's Profile & Art Links
View Robert Donaghey's Profile & Art Links
:::
Art: Lightfall by Robert Donaghey