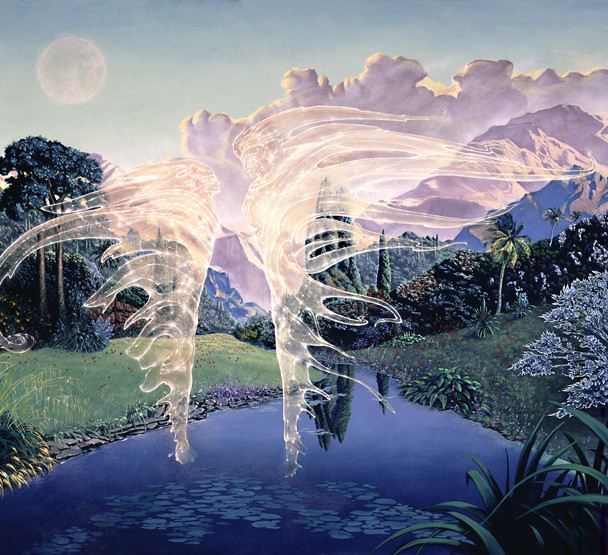 Robert Venosa is an American artist who lived in Boulder, Colorado, USA. He studied with what are termed the New Masters. His artworks reside in collections over the world. Robert Venosa has been exhibited worldwide and is represented in major collections, including those of noted museums, rock stars and European aristocracy. In addition to painting, sculpting and film design (pre-sketches and conceptual design for the movie Dune, and Fire in the Sky for Paramount Pictures, and the upcoming Race for Atlantis for IMAX), he added computer art to his creative menu late in his life. His work has been the subject of three books, as well as being featured in numerous publications – most notably Omni magazine – and on a number of CD covers, including those of Kitarō. He was a member of the Society for the Art of Imagination, Surreal Art Collective, and the Labyrinthe group.
He first studied under Mati Klarwein in New York. Venosa then went on to study with Ernst Fuchs in Vienna. In the early 1970s he moved to Cadaques, Spain. Here he met and befriended Salvador Dalí. He later introduced H. R. Giger to Dalí.
Until his passing in 2011, Venosa traveled the globe with his partner Martina Hoffmann, teaching their painting technique. The technique is a derivative of what Venosa learned from his teachers. His technique differs in the material used for the underpainting (caesin versus egg tempera) but largely follows the same processes.
Rest in Peace Robert Venosa