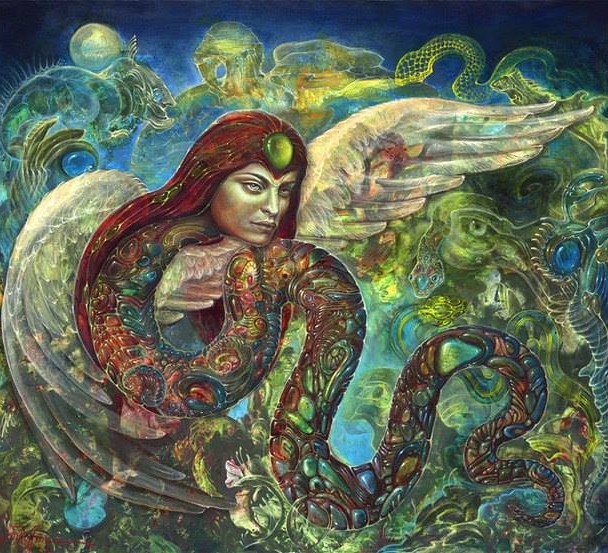 Martina Hoffmann returned home from Europe to find her house flooded, studio wrecked, and many files, documents, keepsakes and treasures completely ruined from the recent flooding in Colorado. Her house is also home to many of her and Robert's masterpieces, and she is now in the process of raising funds to restore this sanctuary.
Member Artists of the Visionary Arts Foundation came together to help, offering limited edition Giclee prints at reduced prices and donating 50% of the sale directly to the restoration of Villa Venosa.
The Art Sale and Fundraiser is now CLOSED.
Thank you for all your Support!
The Visionary Arts Foundation provided organization and a pass-through for this fundraiser.  50% of sales went to Villa Venosa, and 50% went to artists to support further works and production.  Visionary Arts Foundation received 0% of all sales.
100% of sales supported Visionary Artists and the restoration of Villa Venosa!